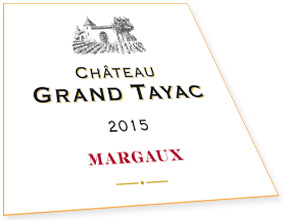 Château Grand Tayac
The wines of Margaux have been renowed since Gallo-Roman times. Their excellence stems from the quality of the soils, the mild micro-climate brought by the Gironde estuary nearby as well as an excellent natural drainage.
The vineyard of Château Grand-Tayac that we took over in 2005 is made up almost entirely of old vines planted in 1962 and stretches over a gravelly slope in Tayac. The cellar, an old nineteenth century post-house, can be found in the hamlet known as « Le Grand Soussans ».
The careful mastery of the yields allows the grapes to reach optimum ripeness before hand picking.
The authentic Margaux terroir, the attention bestowed on the quality of the fruit, and the aromatic complexity are all revealed in the quality of our wines.
Appellation : Margaux
Soil : Deep gravel
Grape varieties : 70% Cabernet Sauvignon, 27% Merlot, 3% Petit Verdot
Density of plantation : 10 000 plants / hectare
Surface area : 5 hectares
Average age of vine plants : 55 years old
Pruning : Double Guyot method
Harvest : Hand picking then rigorous sorting in the plot. De-stemming before vatting.
Vatting time : Long, fermentation in temperature-controlled stainless steel vats
Ageing : Traditional, in French oak barrels (40% new), 12 to 14 months
Fining : Fining only when necessary
Filtration : No filtration before bottling.
Average Annual Production : 35 000 bottles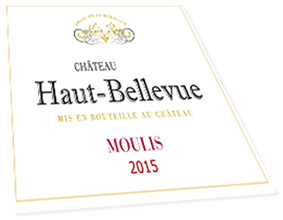 Château Haut-Bellevue
Château Haut-Bellevue has been available in its AOC Moulis version since 2006.
The AOC Moulis-en-Médoc is located on a thin strip, of land that is just 8 kilometres long, with 610 hectares of vineyards.
The name Moulis stems from the French word Moulin referring to the many windmills that were to be found in the village.
In 2006 we acquired two hectares of vines in the hamlet of « Grand-Poujeaux ». We have always appreciated the wines of this appelation and have endeavoured to bring out the expression of its magnificient terroir in our Château Haut-Bellevue AOC Moulis. Its tasty, velvety tannins allow it to age beautifully in the bottle.
Moulis, an appelation worth discovering.
Appellation : Moulis
Soil type : Garonne gravel with clay-limestone subsoil
Grape varieties : 48% Cabernet Sauvignon, 42% Merlot, 10% Petit Verdot
Density of plantation : 10 000 plants / hectare
Surface area : 2 hectares
Average age of vine plants : 28 year old
Vine care : Green harvest early July, de-leafing by hand on the sunrise side
VHarvest : Hand picking with rigorous sorting in the plot
Ageing : Traditional, in French oak barrels (40% new each year) from 12 to 14 months
Vatting : Long, in temperature-controlled vats. Fining if necessary. No filtration before bottling.
Average Annual Production : 10 000 bottles